Email
Back to Antiques
Back to Guitars
Payment Details:- All payments in GBP £ Sterling
* By UK Cleared Cheque by post, to 'David J Pym'. Please ask for address.
* By Bank Transfer, please ask us for the account details.
* By Cash, registered mail only, or cash on collection.
* By Card Chip & Pin in our shop Newbury England UK Vintage Guitar and Antiques Venue. By Appointment.
* By PAYPAL, please ask for an invoice.
* UK postal Order.
Shipping Details:-
U.K:-
For most lower priced items we use Royal Mail, Special Delivery. Items can be insured up to £2,500.00
Overseas:-
For most lower priced items we use Royal Mail, Air Mail.
Tracked Shipping:-
For higher priced items we use UPS Tracked Shipping. Insurance can be arranged, please ask.
Your Shipper:-
You may choose to use your own shipper and we could pack the item for your collection.
Ask Us:-
Please ask us for a shipping quote!
Paypal Invoice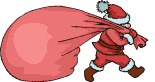 Vintage & Modern Guitar Conditions Last Update: 4-Jan-15
We investigate, clean and set-up all of our guitars.
At the point of sale we fully describe our findings and originality of parts, wiring and finish.
Any originality issues that we can not fully determine will be discussed with the buyer.
With our experience and long history, there is usually very little we can not determine.
We will determine a guitar as 'All Original' if any small issues are not mentioned on the listing page.
We invite clients to ask for 'Full Details' before they visit us, or are paying to have a Guitar shipped.
Our workshop investigation reports are often 2-3 pages of information. And we don't and can't have all of this
information on the website listing page. Before clients pay, they will be told all the details of the guitar. Any areas we cannot confirm, for example, 'We cannot determine if its had a re-fret' will be explained to the client.
We go further than most Auctions which state 'We have done our best with the Lot description and Photos'.
But the buyer must make up their own mind before bidding.
If Guitar is shipped, we will mention any minor issues as best we can before payment/shipment.
On some early guitars its difficult to determine if a full re-fret or part re-fret has been done, and when?
At the point of sale, we will mention our thoughts regarding re-frets as best we can before excepting payment.
Our guitars have to pass a full and detailed 'Black Light' test. This device exposes any finish changes.
We do level and polish the frets and finger board of all our guitars before point of sale.
All Electric guitars are fully tested for good earth connections and Pickup Performance.
All Solder joints on electric guitars are fully examined under a powerful Glass. If any or even 1 joint has been re-soldered the client will be fully informed.
All of our guitars are stored in their cases in a good environment. Ready for sale.
We do advise clients to visit by appointment to see and try guitars if possible.
If a guitar is shipped and not seen, normal 7 days UK return paid by the client if not as described only.



David J Pym Antiques - Mobile: 07808 321523
Newbury England UK By Appointment
Fine Art - Art Deco - Jewellery - Lalique Glass & More
Email: davidjpym@btinternet.com Website: www.davidjpym.com